A full service software & web development company
Our team develops effective content strategies for forward thinking companies. We have a proven track record in increasing businesss productivity.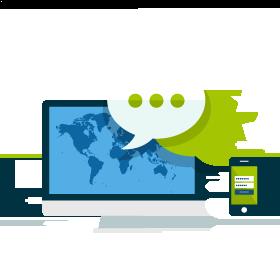 We pursue relationships based on transparency, persistence, mutual trust, and integrity with our employees, customers and other business partners.
Since 1987 we have provided the jewelry industry with the latest state of the art technology to handle all aspects of their business. Our software has been designed and improved upon by the people within the jewelry industry.
We are conveniently located in the heart of the diamond district in New York City, where you will witness the use of our software in almost every building on the 47th street!
Let us show you what we can do for your business today!
Versions of the software are available for jewelry retailers, wholesalers, manufacturers, diamond dealers, refineries and casting houses. We specialize in customizing our software based on our customer needs.
Training is always included at no additional cost with all our products. Since our software was designed by jewelry industry insiders, our programs are user-friendly, and that allows us to offer a generous training program at no additional cost to you.
O U R V I S I O N
Full Service Software and Web Development Company. We want to change the way businesses speak, listen and share online.