Complete, Customizable
Jewelry Store Management Software
WJewel is a full-featured POS Software that handles all aspects of a jewelry retail business from sales, appraisals, and CRM to store credits, account receivables/payables, multi store support, buy scrap, repairs and repair shop control and more.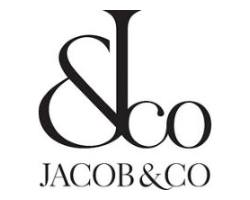 Briony Raymond
Keep track of sales by individual salesperson, register, or vendor.

Connect to your website, manage layaways, buy scrap, and much more.

Quickly pull business analytics reports including GMROI.

A Complete Software Package for All Aspects of Your Jewelry Retail Business
Point Of Sale (POS)
Manage purchases, returns, repairs, and appraisals

Collect customer info (address, phone, email)

Easily generate sales tax reports
Inventory
Track inventory/transfers for multiple stores

Automatically reorder low inventory items

Monitor items/inventory in the vendor portal
Repair Orders
Keep track of customer repairs

Take photos of repair items

Create job bags and follow from store to shop
CRM
Manage sales, returns, exchanges, gift cards

Set reminders for customers

Link related accounts (spouse, children)
Accounting
Write checks and create vendor statements

Easily integrate with QuickBooks

Track items purchased, received, and on consignment

And Even More
Automatic update of Shopify or any other website of yours

Scan jewelry with RFID tags and barcodes

Email, fax, or export to Excel any report

Manage each user's access privileges